Treyarnon Bay

, Cornwall,

PL28 8JP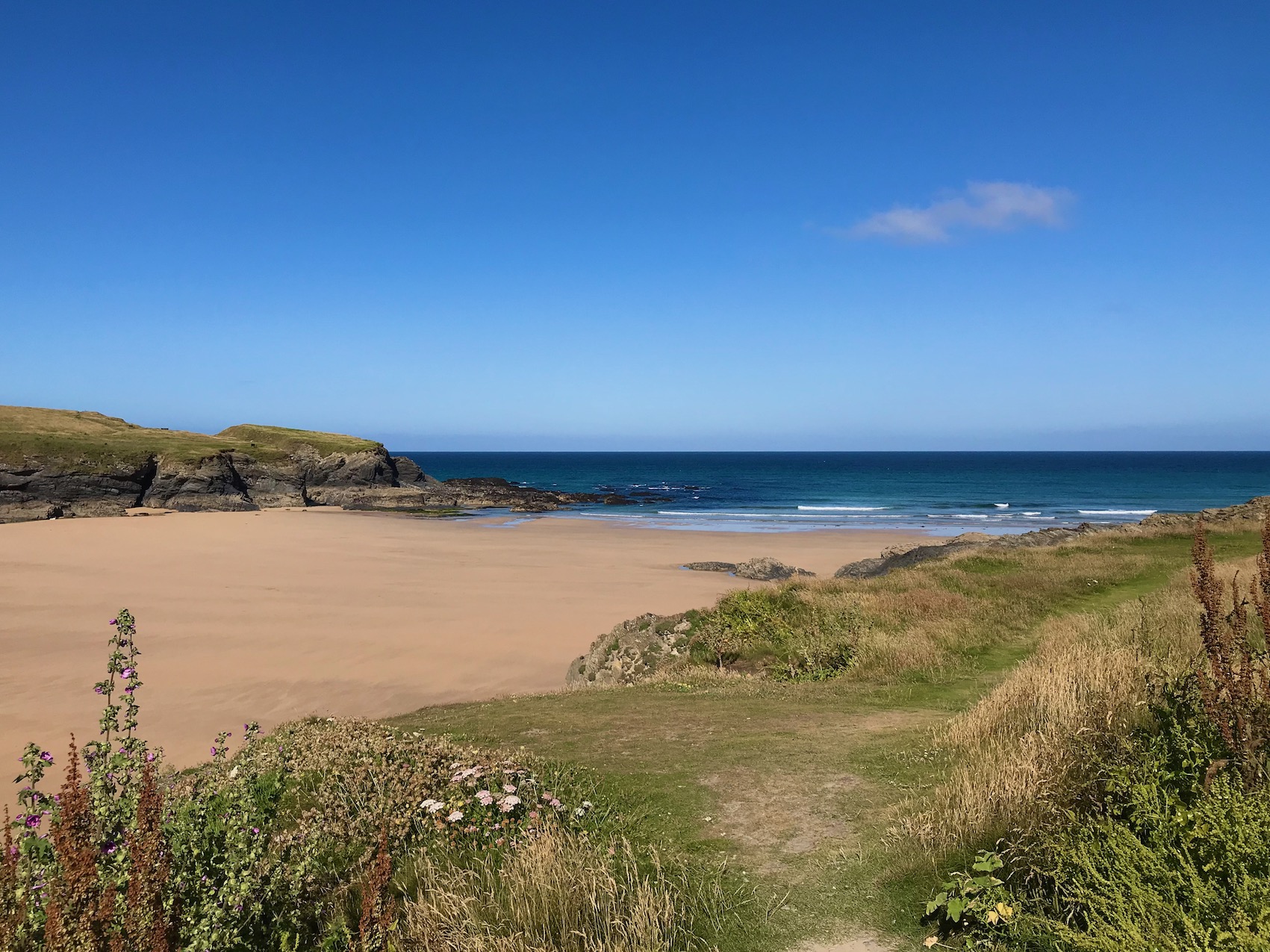 Treyarnon Bay
Treyarnon Bay, located on the North Cornwall coast, boasts a golden sandy beach and clear waters, making it an ideal destination for swimming and sunbathing. It is also a popular surfing spot.
This beautiful and secluded beach is perfect for those seeking a peaceful day out. It is relatively quiet with no crowds or noise, allowing visitors to enjoy the peace and tranquillity. Coastal paths surround the beach, providing the opportunity for a leisurely stroll with dramatic views. Those more adventurous can hike to explore hidden coves and cliffs while enjoying the fresh sea air.
Tourist Information Maps
Click to download for free
A well-loved spot among both surfers and families, Constantine Bay is a sizeable beach found just 1.5km to the north of Treyarnon Bay. The walk from Treyarnon Bay to Constantine Bay along the South West Coast Path is a very popular walk, with beautiful views of the coastline and Atlantic Ocean.
Porthcothan Beach is located 3km to the south of Constantine Bay. The ample open space and sandy beach which opens up to smaller coves during low tide makes it a very popular destination for families. While the beach significantly reduces in size during high tide, the cliffs provide ample shelter, making it an ideal spot for a secluded experience.
Overall, Treyarnon Bay is a perfect destination for those looking for a peaceful and beautiful spot to spend a day. With its stunning scenery and serene atmosphere, it's a great place to unwind and escape from the hustle and bustle of everyday life.
Useful Information for this Beach

Padstow Weather
North Cornwall
7:16 am,
November 29, 2023
19
°C
moderate rain
Nearby Beaches
Distances shown are for those walking the South West Coast Path